20 years of Reentry that WORKS!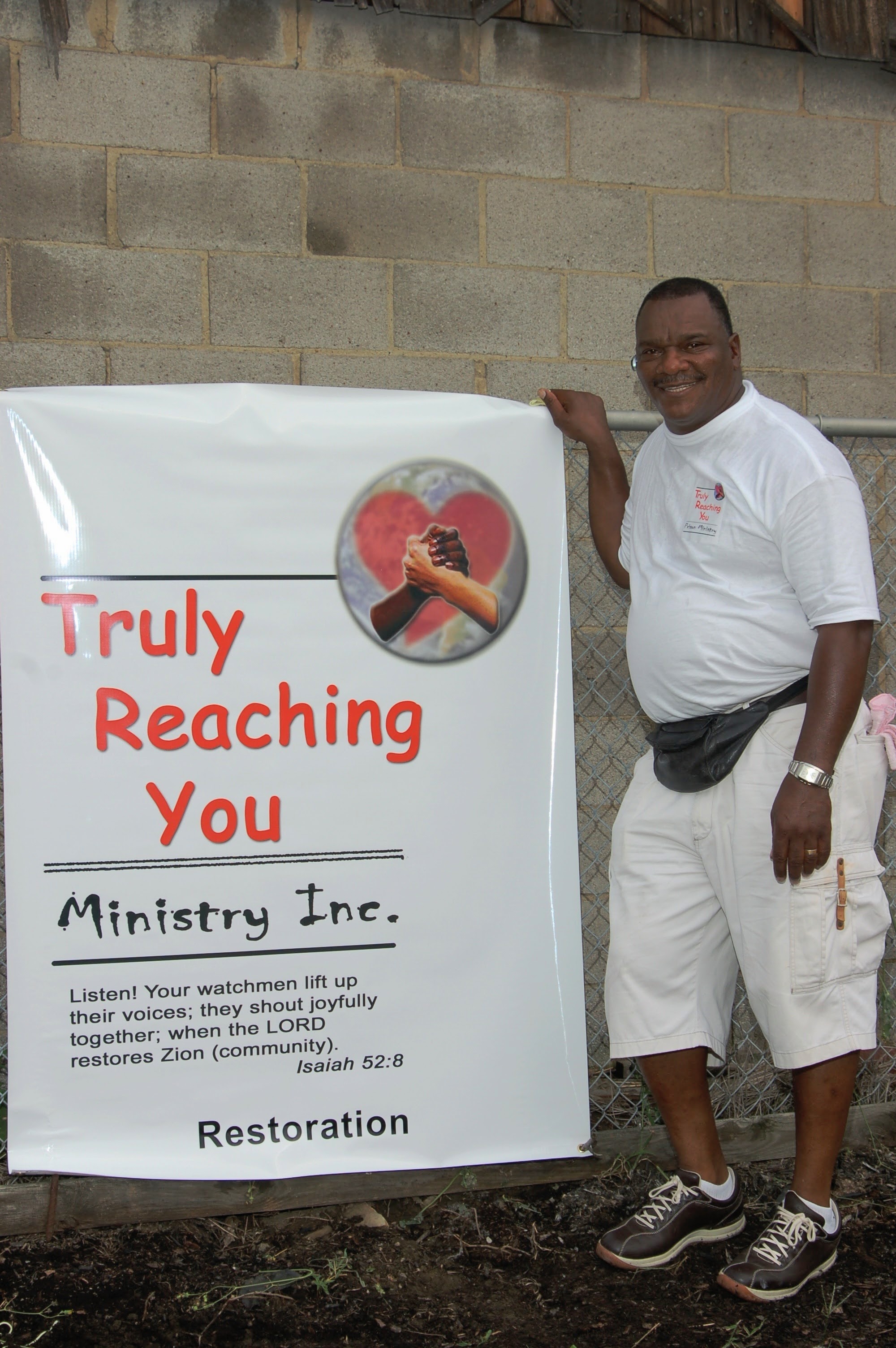 Perry Clark founded Truly Reaching You Ministries in 1999, with the clear vision to use his own experience of lengthy incarceration and the challenges of reentering society to help men transition from prison to a healthy, productive lifestyle.
This work began with mentoring and coaching for men in need; Perry understood that time spent in prison and coexisting struggles with addiction, mental health issues and other serious challenges can impact successful reentry — these challenges can leave people penniless and homeless within months (or even weeks) after release. He had seen many of his fellow inmates return to "the inside" after release, because they lacked healthy support networks and supports on the outside. Some men repeated this cycle multiple times.
In 2006 — with his previous construction background and demonstrated commitment to this special population — Perry and his wife Lisa donated an investment property, which was renovated by the earliest TRY participants, and became the organization's first transitional home.
From 2007 to 2018, seven additional homes donated to the organization have been rehabbed by the men served, as part of TRY's Employment Skills Training Program. TRY now has beds available for up to 28 men in need. During this period, TRY also experienced major growth in its reentry program, due to increased demand for its high-impact services, robust new partnerships, and enhanced internal capacity.
In 2018 and 2019, TRY began transitioning operation of the Employment Skills Training Program to a new commercial warehouse facility (the new Employment Training Hub) donated by Summit County (on South Street in Akron).
In 2020 and 2021, renovations to the property continue, and TRY's administrative offices will also relocate to the facility. All rehab work on this property is being done by the men served, as part of the training program.
Now after 20 years of service, more than 500 men have been served by TRY, and the unique reentry model is widely recognized locally and by the State of Ohio for its effective approach. By giving men in need a "hand up, not a handout," TRY's positive, peer-based support structure and employment training programs ensure that participants have the resources needed to stay healthy, and to become positive contributors to both family and community.