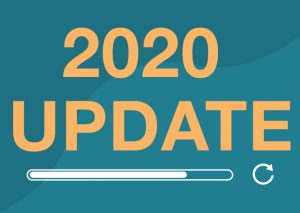 The pandemic made 2020 a challenge for everyone and TRY was no exception. As an essential social service our staff and participants persevered through heavily modified operations to keep our doors open all year. Now that we have made it safely into 2021, we want to share an update on how we made it through and are stronger than ever. 
Back in March 2020, all operating procedures were modified to maintain a safe/healthy environment and keep men from sudden homelessness and/or relapse, both of which can increase vulnerability to the virus. While TRY's normal staff-to-participant ratio for Peer Recovery support and Employment Skills Training programs is 1 staff to between 5 and 15 participants, our COVID-19 ratio was 1 staff to 1-3 participants. These new protocols put a strain on our staff capacity, as everyday activities took up to 5 times longer to complete. To counteract this strain, every aspect of programming had to be scaled back. Over the months, we were able to slowly shift operations back towards normal, this eased strain while maintaining safety.
With all the added precautions of quarantine upon intake, telehealth, and limited group activities, we celebrate that none of our participants have been infected. While a couple of office staff tested positive, they were able to isolate, prevent spread, and fully recover at home. Under congregate living of Phase 1A, staff and participants have received vaccinations as coordinated by the County of Summit ADM Board and Summit County Public Health.
  TRY ended 2020 financially healthy thanks to support from our community and government. The generosity of individual donors, the special community relief grants, and the Federal and State stimulus funds (including the Paycheck Protection Program forgivable loan) helped us stay fully funded and covered pandemic related additional costs. 
Thanks to the hard work of our staff, training is now back to 100% and some group activities have reengaged. Three participants who excelled at and completed the Leadership Development program last year, were hired early this year. We thank God for the wisdom and strength that got us through 2020 and are excited for what we see happening in 2021.
Sincerely,
Truly Reaching You
---
---